Gateway Terminals
who we are

Ports America, Ceres Marine Terminals, Inc., and SSA Atlantic LLC have consolidated container terminals, truck & rail gates, and stevedoring services under a joint venture company, Gateway Terminals LLC, to help increase efficiency at the Port of Savannah.
Bringing together three experienced organizations under one umbrella provides a compelling opportunity for growth, especially in light of the tremendous increase in demand for services to support Georgia Ports Authority (GPA), the nation's third-busiest container port complex.
Gateway Terminals
what we do
Our main purpose is to provide stevedoring and terminal operating services for the Georgia Ports. Our services include the movement of the containers from the ships to the port via the usage of cranes. From there, containers are loaded onto trucks and transported to the destination CFS to be prepared for transportation to its final destination.
Services
Container Services
Gateway Terminals provides full spectrum container stevedoring services for all container terminals for Georgia Ports.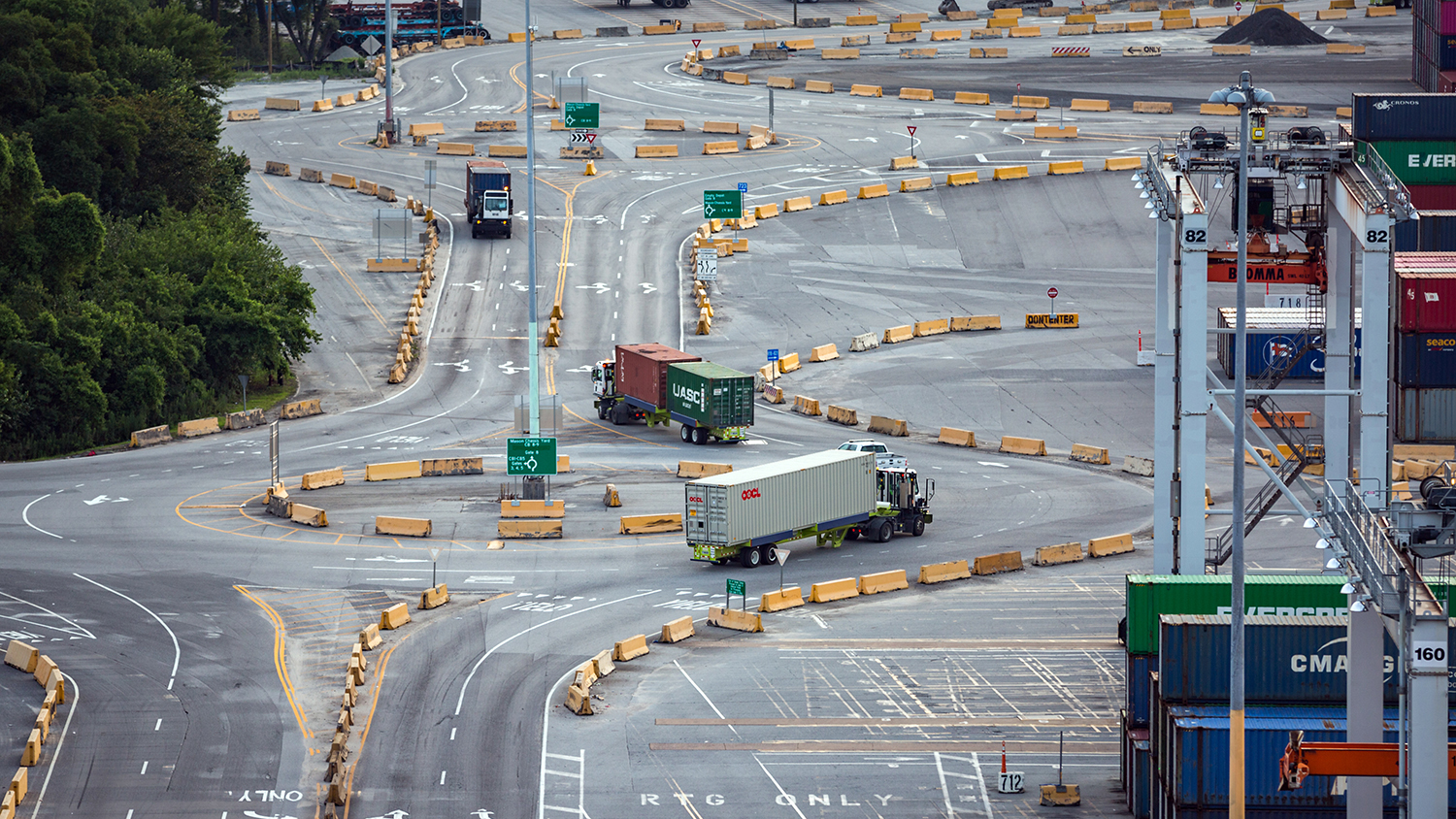 Gate Services
Gateway Terminals provides controlled gate services for every truck going in and out.
Breakbulk
Gateway Terminals provides stevedoring services to load and unload breakbulk to and from container vessels.